Guide to Online Slot Apps
How to Play Slots | Pay Tables |Pay Lines | Bonus Games | Online Slot Machines | Online Slot Apps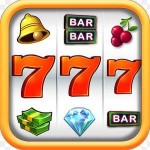 Slots have always been a popular gaming experience. The British often called slot machines, fruit machines. The one-armed bandit is another popular nickname for a slot machine. In 1895, Charles Fey created the first slot machine. Charles Fey was a car mechanic. Fey created a machine featuring diamond, spade and heart symbols and a cracked liberty bell. The jackpot was won if a player landed three liberty bells on the pay line. The jackpot was a whopping sum of fifty cents.
The original slot machine can be seen in Reno, Nevada. In 1907, Herbert Mills created a knock-off of Fey's machine. It was called the Operator Bell. Mills was the first slot inventor to use fruit symbols. In 1964, Bally Gaming released the Money Money slot machine. This was first machine with electronic parts rather than springs. Lights sound and the option to bet multiple coins at one time added to the experience. In 1975, the Fortune Coin Company built the first all-electric slot machine. The age of computers ushered in the boom of video slots and allowed casino owners to fine tune payouts and odds.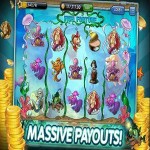 IGT bought out the Fortune Coin Company and produced a host a new slot machine games. It would become the second largest slot manufacturer. The invention of Video Poker would increase the popularity of slot machines in 1979. Since the 1980s, slot machine producers have added many fun and exciting features. These include progressive jackpots, bonus games, and more. Today a gambler would find it difficult to find a slot game that does not have a bonus feature. Slots have come a long way since the simple three-real Charles Rey creation.
How to play a slot machine app
First, the gambler must select the coin denomination that he or she wishes to play. Slot machines, whether in casinos or online, feature a wide variety of choices. These range from a penny to $100 or more per credit. When the player chooses a denomination and a machine it is time to learn more about that particular slot game. A player should always check the slots app pay table and become familiar with what symbols pay and what combinations pay the most.
Next, the player should insert coins or bills into the machine. Today most, machines feature a bill slot for paper money and a coin slot. The player is given the option to purchase a certain number of credits. Once the player purchases credits, there are more decisions to be made. The player needs to choose the number of pay lines per spin and credits per spin. To get the greatest odds a player should always bet the maximum number of lines and credits. Now the player is ready to spin the reels. Most machines now feature an auto spin option. This allows a player to spin without continuously pressing a button and it allows them to play credits quickly and efficiently. A player can elect to be paid winning credits in actual coins or to have it accumulate the credits and pay them out later.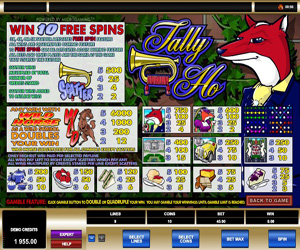 Pay Tables
Let us take a closer look at pay tables. The pay table is one of the most important parts of a slot machine. This table gives the gamer information about pay out amounts, wild symbols, winning combinations, and bonus game directions. The table shows the symbols featured on the machine, the number needed for a winning spin, and the payout. The more coins a player bets, the higher the payouts will be. Slot machines feature a wide variety of winning possibilities. Some are straightforward and the player wins if the symbols line up on a pay line.
Other slot machines have odd payouts. For example, some machines will pay back the amount of credits bet if the spin ends on a blank line. Other slot machines feature reels that drop down one or pop up one. Many video slot machines feature stacking or accumulating symbols. For example if you hit three tigers, they might explode and the next symbols will drop down providing the opportunity for additional winning credits. There are so many varieties of winning combinations and bonus features that it is essential that the gamer take time to read the pay table.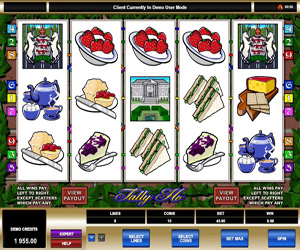 Pay lines
In early slot machines, there was only one line or pay line on which the symbols could fall. Pay lines determine whether a gambler wins or loses credits on a spin. Traditional slot machines featured one, three, and five pay lines. Now with the advent of computers and electronics there can be as many as a hundred pay lines. This means that the chance of winning is increased but it also means the gambler must play a greater number coins to increase his odds of winning. It is a double-edged sword. Most of the time, a player should play the most lines that he can, so that he can have the best odds of winning.
Credits per spin
The number of credits bet per spin determines the amount of the payout. The higher the number of credits bet, the greater the payout will be. The pay table should show this break down. In order to continue to increase winnings, the player should always bet the maximum amount of credits. If a player chooses to bet under this amount, he or she will end up losing more credits than winning them.
Bonus Games
The modern slot machine game will usually feature one or more bonus games. Bonus games offer the gambler the chance to win a larger amount of credits than would otherwise be won through spinning alone. Often bonus games tie into the slot machine theme. For example, if a slot machine has an under the sea theme, it might feature a bonus game in which the player chooses swimming fish and wins whatever creates are revealed. The bonus games are often the most entertaining part of the slot experience.
Online Slot Machines
The internet features an endless variety of online gambling and slot experiences. One can find a large number of free slots on websites like Facebook. There are also online gambling webs sites where users gamble with real money. Mobile technology offers even more variety. There are numerous free slots applications to be downloaded. Each offer unique features and characteristics and allow gamers to enjoy the slot experience on the go. Online gambling and mobile gaming as created a platform for slot machine creators to test and feature their work. The continuing competition between creators of free slots will keep users entertained for years to come.
Online slot apps
A favorite of online gambling is free slots. There have been thousands if not millions of apps developed for slots. But how exactly do they work? What is a pay table, a pay line, and how do you play?  How do players win? Whats the difference between one or the other? Does it matter if its played on a laptop, PC, or tablet?
Of all the different types of slots, players have the option of paying for some slot application or getting them for free. In other words with the free slots the biggest difference is how much people want to pay.
Some charge for the application and some do not charge anything at all. Then there are the true slots in cities like Las Vegas, or Atlantic City where gambling is legal. This is to say that winners actually get payed the jackpot they just won in cash. Most online gambling games are for fun and don't pay out anything but the enjoyment of playing for hours worth of effort and dedication. Now, there are company's that own casinos that have sponsored and run some of these apps and they do pay out the winnings in cash, prizes, or comps at their establishments. This may include plane tickets, meals, or even hotel stays to come to the casino directly to play.
Each app needs to be looked at for its individual benefits and merits. Does it have bonus rounds and how do you get them? Is there just one pay line per spin or are there multiples? There are slot applications that have over 50 lines that can be played all at the same time, increasing the odds of winning. People can find this information in the pay table. This is a table of contents that tells players everything about the game that they need to know in order to be able to play. Use this to check and see how much the pay outs are per line, how many lines can you bet on at one time. If you get three bars or emblems on the same line what is the pay out for that, versus getting five of the same symbol on the same line.
Does your application only have three columns or are there multiples?
What are the odds of winning small jackpots versus larger jackpots?
Do you have to get that special emblem or emblems on a single pay line or can they be any where on the reels?
When players hit one of these jackpots or bonus rounds is it just free spins, or does it multiply the bet per line during the free spins?
Is there a bonus round that is something completely different?
There is a game that the bonus round displays a screen with gift wrapped packages. Each time a player choose one of these packages it gives them a cash amount or a "pooper".
When a player chooses a package with a "pooper" that ends the bonus round. Until one is chosen, players get the cumulative bonus of all the packages that they have chosen.
Or is the bonus a game of pick one to get advanced to a new level of winning opportunities such as a spin a wheel or choose an option?
Does the pay out give a base win or a multiple of the bet?
Or is it one of those progressive games, where the jackpot is the total of peoples investment into the game over time until a winner is proclaimed?
These progressive games can get up there in prizes even into the millions of dollars. So, each game and each app, each game is just a little different.
Players will also want to check if the app has other options for playing such as; auto spins, max bet, spin till you win and things of that nature. Be careful to observe where the spin button is, some apps have the max bet and the spin button very close to each other and look the same. Most games give players an extra bonus if they do hit the max bet button, how ever this means that they will be betting as much as the game will allow and that can add up fast. The odds of winning may be higher when you bet bigger, but your money will go faster.
So, to win the games players truly have to know the odds of winning the large jackpots versus the small jackpots. This will let you know if it is better to bet big or bet small. Some games are set up to not hit very often but when they do they pay off very nicely, while others are the opposite. These are set up to hit often for small jackpots and don't pay very much for the large jackpots. This is true for all slot games both in the casino and the apps.
The difference between apps on your PC, Cellphone and Tablet? Not much, although there are a few differences when it comes to the gifts. The games, and the odds appear to be the same on what ever device you choose to use. So choosing the right online gambling slot game is a matter of preference as is the style of gambling they have chosen to play.
If you have never played slot machines, you can begin to familiarize yourself with slot machines by learning some of the basics of slot machine playing. All slot machines are basically betting games. The slot machine is your dealer. You bet and pull the lever. When you play slot machines, you are doing slot machine betting. That means that you are gambling and risking your money.
Your winning depends on how well you gamble and how smart you are in finding out about your slot machines features. Every slot machine has its own special graphics especially online gambling slot machines. But, all slot machines offer features like bonus features, auto play, bet max or single play. Some slot machines have single pay lines while others have multiple pay lines.
Besides learning about your machines pay tables and progressives, you need to do some additional thinking to make your slot machine gaming profitable as well as fun. Playing on slot machines becomes more fun when you know what you are doing. Like in other gaming activities, knowing what you are doing makes the game more challenging. Instead of dropping a coin and pulling a lever, you can decide what your objectives are and how to play your slot machine. Knowledge always makes for more fun and also for more profits. After all, when you play on slot machines, your objective should be to win.
Your chances of winning depend on many variables, and, like all other gaming, your luck. Your first objective is to learn all about the slot machine you have chosen to play. Each slot machine has a set of rules. Those rules include how many coins you need to play and what you need to win. Every slot machine has a screen. Winning combinations include graphics and lines. Familiarize yourself with your slot machine before starting to play and pay. Or, you can play free slots and just have fun. There are as many free slots in online gambling casinos as there are slot machines that require money to play.
Take the time to find out which slot machines in the casino have the highest jackpots. If you can, find out which slot machines have the most players. If you pick a slot machine that has been played previously, it will be loaded with coins ready for you to collect.
All slot machines are geared to pay out when they have reached a predetermined monetary value based on the coins that are dropped into the slot machine. When you find a popular slot machine game study its rules and decide whether you want to play the maximum coins that are indicated by choosing bet max, whether you want to play a
uto play which means the machine deposits the coins and pulls the lever or whether you want to deposit the coins yourself and pull the level. Learning about slot machine betting is easy. The trick is to learn as much as you can about the slot machine that you choose. You can become an intelligent and informed slot machine player if you take the time to study your slot machine.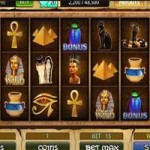 Playing slot machines is like playing in any other type of gambling. You can get yourself in over your head if you choose auto play and bet max and forget that you are betting real money, yours. Before you start betting and pulling the lever decide how much you can afford to lose. That will help you to keep track of your spending. Being aware at all times of how much you have bet will help you to stop when you have reached your limit.
Another important consideration in playing slot machines besides planning on when to stop is which slot machine to choose based on the coins it will accept. There are slot machines that take only quarters, other slot machines that take only half dollars and slot machines that accept only dollars. If you are going to play with a small amount of money and would like to extend your playing time, choose a slot machine that takes the smaller value coin. Your goal, of course, is to win and make more coins. However, you need to try and be realistic about your chances of winning. Another goal is to enjoy yourself at gambling. You can only do that if you do not stress yourself financially. Remember, slot machines are gambling with real money and that includes credit cards if you purchase coins using a credit card at the casino.
Some slot machines have more than one pay line. If you want to play longer and spend less, pick a slot machine that has only one payline. Don't forget that while you might be enticed with multiple paylines, your chances of winning are improved each time you spin the slot machines reel. Your chances of hitting the jackpot are also improved each time you spin and one pay line slot machines are cheaper to play.
Basically, slot machines can be played to win if you learn how to bet. If your slot machine has progressive jackpots or bonus slot, you need to know how many coins will qualify you for the progressive slot win. If your slot machine has bonus slots, you should bet the maximum if a certain jackpot is required to get the bonus.
Those slot machines that have progressive slots or bonus slots are best played to get the payout. If you can't afford the maximum bet or the qualifying coins for a bonus slot, play another slot machines.
You should keep in mind that slot machines are gaming machines. You can play them like you would other money games. You can double up if you lose on one spin. You can quit the slot machine if you lose more that than six time consecutively.
That many consecutive losses mean that your slot machines is not ready to payout and you are going to be wasting your money. Don't be fooled into thinking that the machine will soon payout because you have deposited all of your coins. All slot machines are programmed to payout when they have reached a percentage determined by the maker of the slot machine.