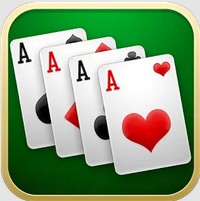 Solitaire +
Solitaire + is the number 1 solitaire game on Google Play. It is developed and brought to Android players by Brainium, which is the same software behind some of the most popular Solitaire games on the App Store for iPod, iPad and iPhone users.
The game is dedicated for those who are big fans of the classic Solitaire game. The game is designed to be compatible with different Android devices with different screen sizes. One of its most interesting highlights is that it allows the users to put a picture of their choosing to be the background or the picture on the decks of cards used.
Live Hold'em Poker
Players who enjoy playing poker against real users will really enjoy this app, I sure did. It allowed me to play live poker against millions of other users for free. All I had to do is register by using my Facebook account or email so I can hit the tables and compete with virtual chips against players from around the world. Once you sign up, you will be awarded 500,000 chips to play with. In total, there are more than 25 million players. It has plenty of features such as Live Chat, Fast Tables, Sit n Go Tournaments, Shootout tournaments, personal avatars and more than 200 virtual goods that you can send to other players at the table.
Slots Casino Party
Slots Casino Party is the casino app that can bring you the Vegas Experience so you can enjoy it through your android Device. The app does not offer you one slot machine, but just like real Vegas casinos, it offers you plenty of exciting machines to pick from. This includes Knight, Cowboy, Aladdin and other machines. All of the games are presented in astonishing visuals and exciting animations that are accompanied by equally outstanding sound effects. It is important to note that this casino app is a Play for Fun app and it does not involve any real money.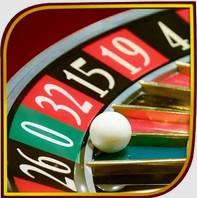 Roulette Royale
Roulette Royale is brought to casino game fans by the same developer behind one of the popular slot machine apps, Slots Royale. This developer is none other than MyWavia Studios Pvt. Limited. The game provides players with a real-like roulette experience, as they will not play alone. This is because there are bots that will join players at the table to give it a sense of reality. The graphics of the betting area and the roulette wheel are really impressive and the background music is quite vivid. All of this helps players enjoy an immersive experience of the highest quality.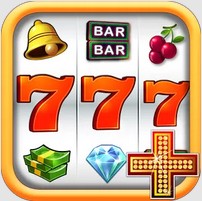 Slot Machine +
Slot Machine + App is developed by Apostek Apps. This app was voted as the best casino game in 2011 and 2013 by the Best App Ever Awards, which is not a surprise since the game was downloaded more than ten million times. The game has gone better and bigger with the new v6.0 that brought slot fans plenty of new exciting features.  It gives slot machine fans the ability to enjoy multi payline games with various themes and plenty of mini games, which includes super jackpot games. So if you like to spin the reels and watch the symbols spin, then Slot Machine + is the perfect Android app for you.
World Series of Poker
World Series of Poker is the most authentic poker app available on Google Play and it is, hands down, the best free Poker app there is. This does not come as a surprise since the game is developed by one of the top games and app developers in the industry, EA. The game provides players with the real world series of poker experience. It will give players a seat at the WSOP tables where they can enjoy many poker types such as Omaha Poker and Texas Hold' Em Poker among others. They will stack up on chips, build their reputation and earn virtual bracelets and rings.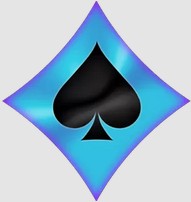 Solitaire MegaPack
Solitaire Mega Pack does not only offer its players one kind of Solitaire, but as the name implies, it offers them a pack that includes some of the most popular solitaire types. This includes regular solitaire (Klondike), Golf Solitaire, Forty Thieves, Poker Square, FreeCell, Bowling, Spider and Three Towers among tens of other types. It has plenty of cool features that will make the gaming experience much more entertaining such as the Game Play Hints that helps players figure out their next move, Mirror Mode and Unlimited Undo and Redo. Lastly, it is ad-free so you will not be interrupted during the game play and it is optimized with high res graphics for those who play it using their Android Tablets.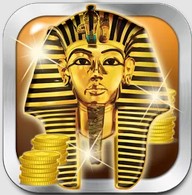 Egyptian Slot Machine
This entertaining slot machine is developed by Slot Machine City. This app gives slot fans a unique gaming experience, as they will enjoy a slot machine that is themed around the Ancient Egyptian culture, when Pharaohs used to rule the lands of Egypt. The background music of the app will provide players with an immersive experience, as they will feel as if they are in the biggest casino in the Las Vegas Strip playing on an Egyptian themed slot machine. The game is packed with plenty of rewarding features such as a free spins mode, wild cards and a gamble feature.
Lucky Slots
Lucky Slots is brought to Android players by Blue Shell Games LLC. It is the same app that is enjoyed by millions of players on Facebook. It is filled with bonus games, high paying jackpots and super fun themes such as Pharos Treasure, Wild Sevens and Lucky Farm. Players can also expect to find free coins added to their casino credit on a daily basis. Just like its Facebook version, you can compete with your friends on the internet, send gifts as well as getting bonus coins. Players can also unlock entertaining new bonus and mini games.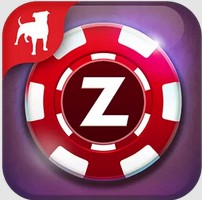 Zynga Poker
Zynga is arguably the most popular and the biggest poker website in the world. It gained its popularity on Facebook which encouraged it to release its own App for Android users. Players will sign up and get 20k in chips for free. They can use these chips to play against other players from around the world. Players who lose their chips can buy more virtual chips for real money. There are plenty of features and tournaments through which players can earn more chips. This includes sit-n-go poker tournaments, Shootout poker tournaments and Fast Table Poker,